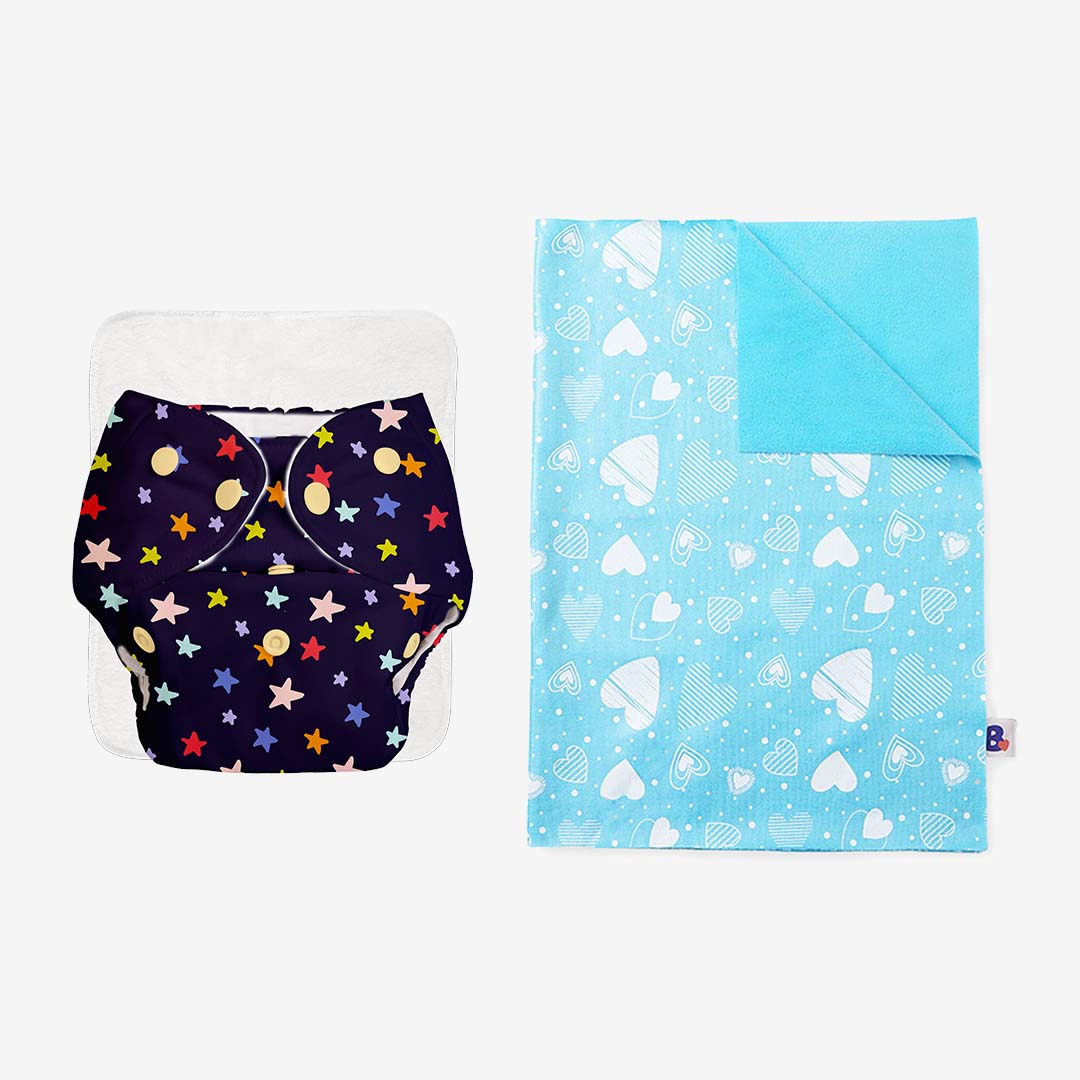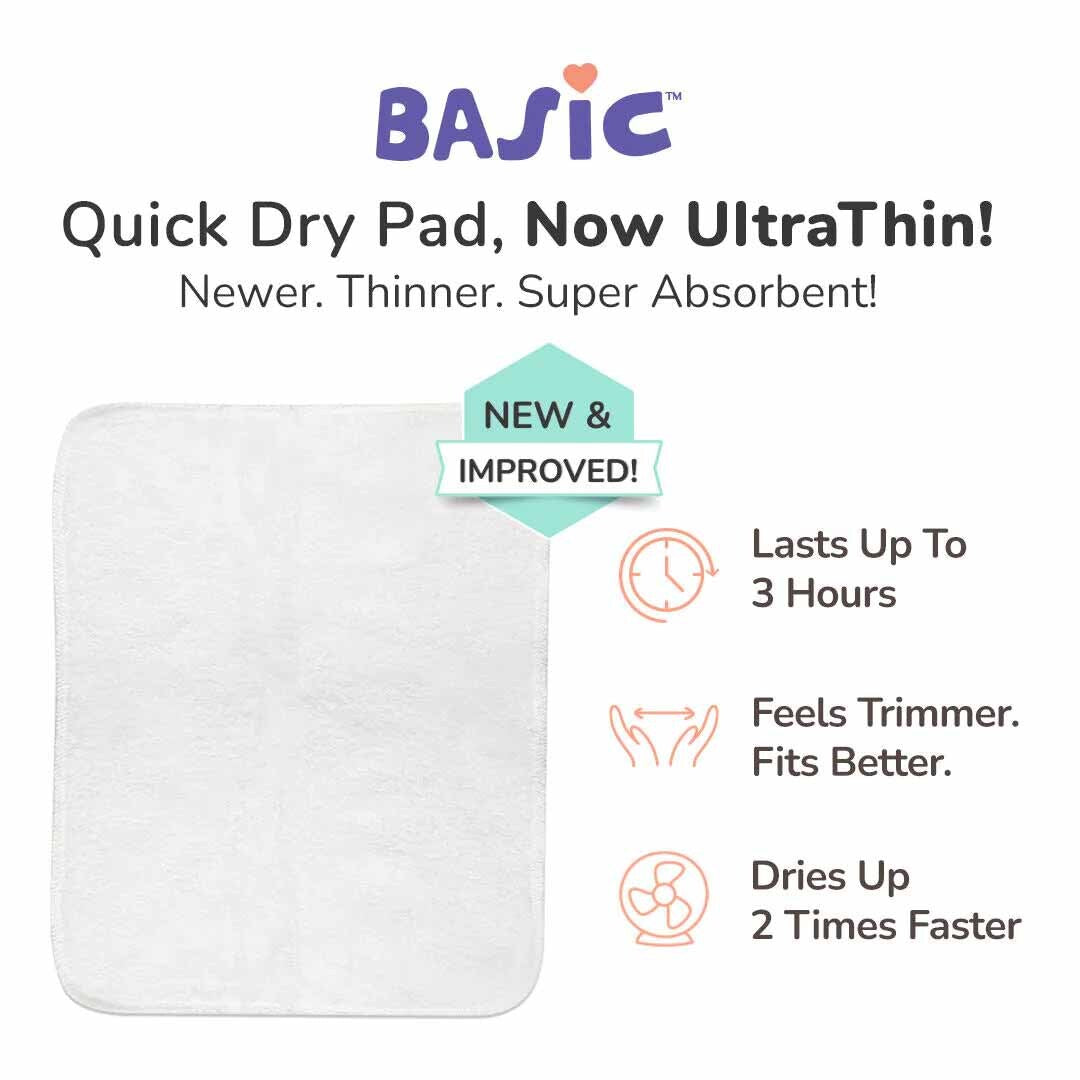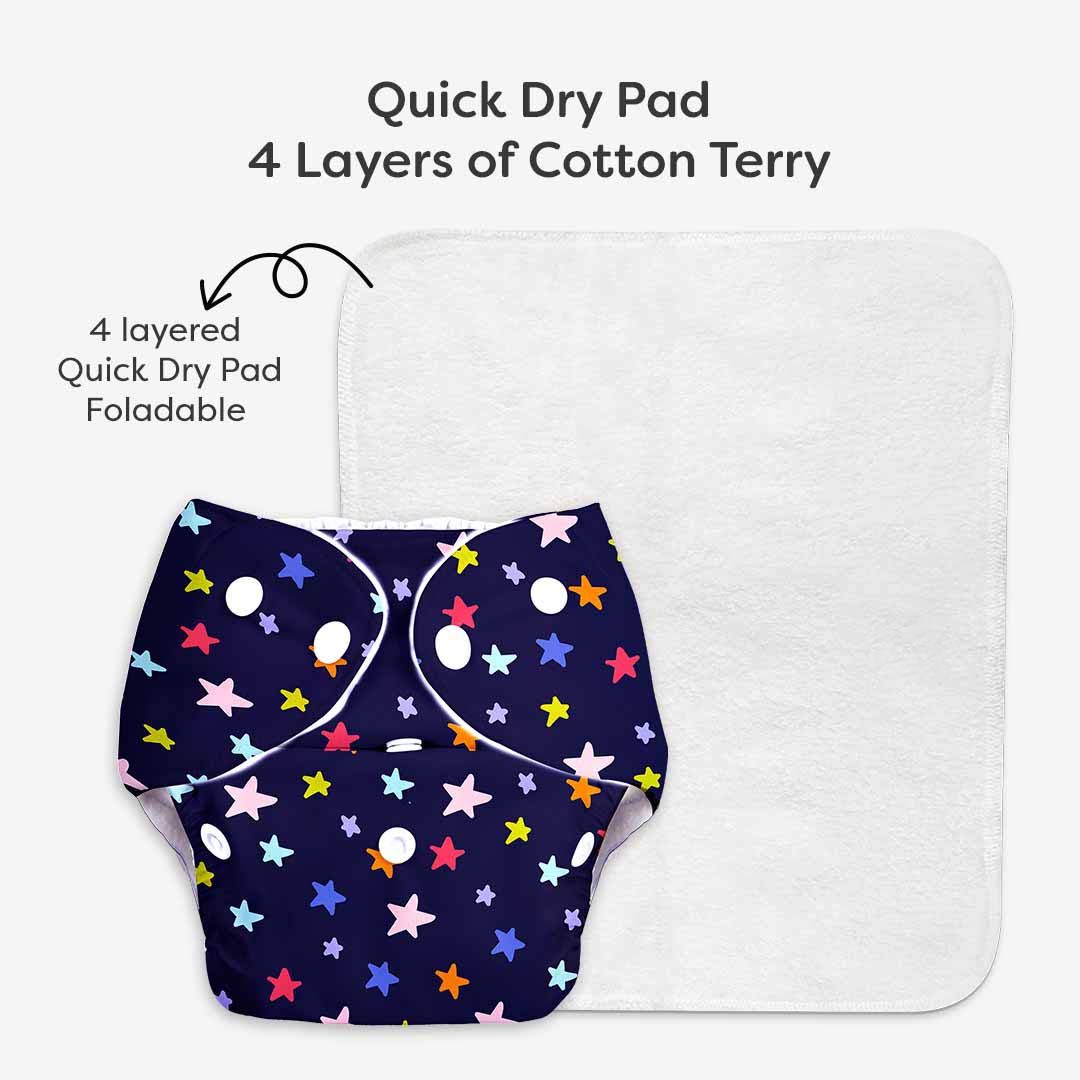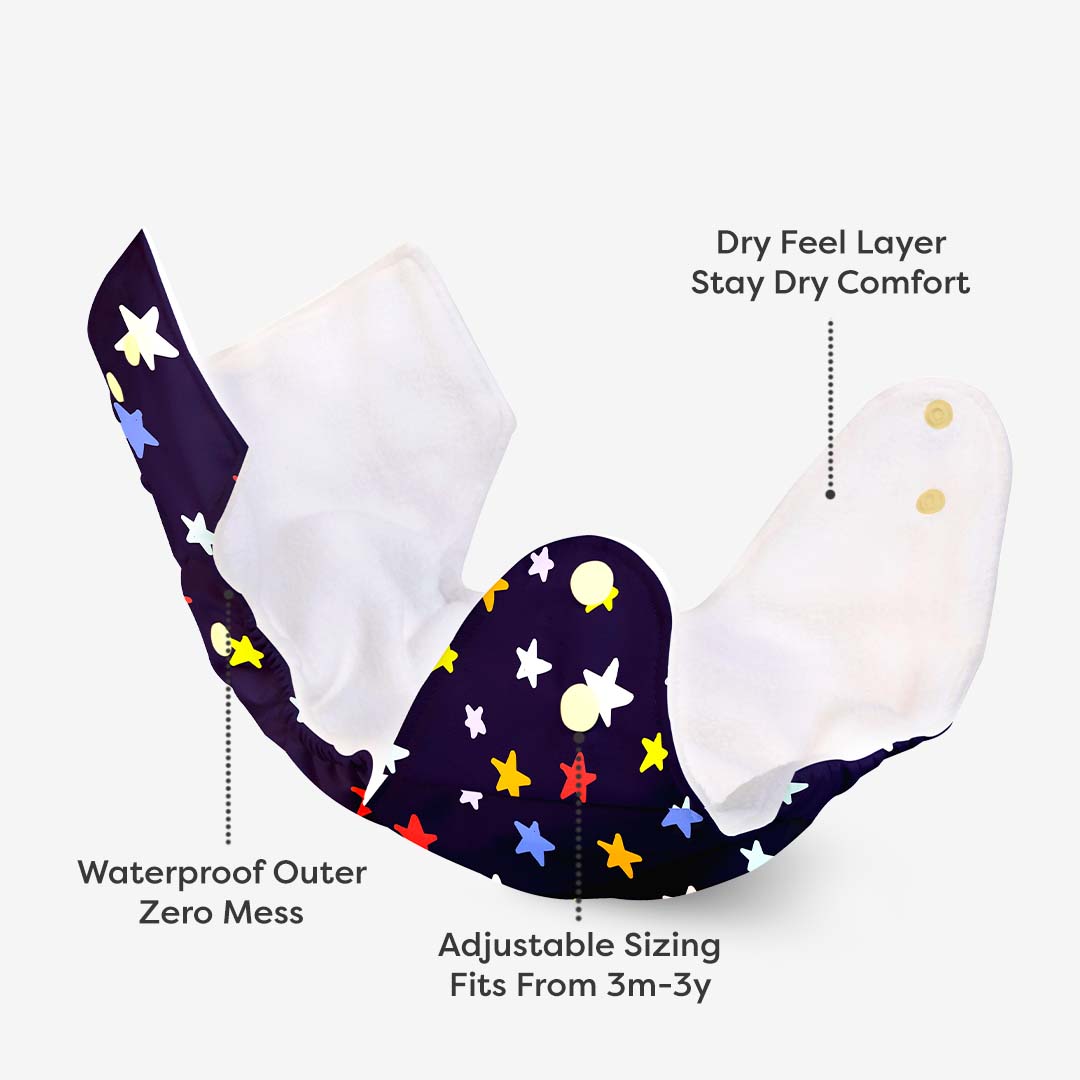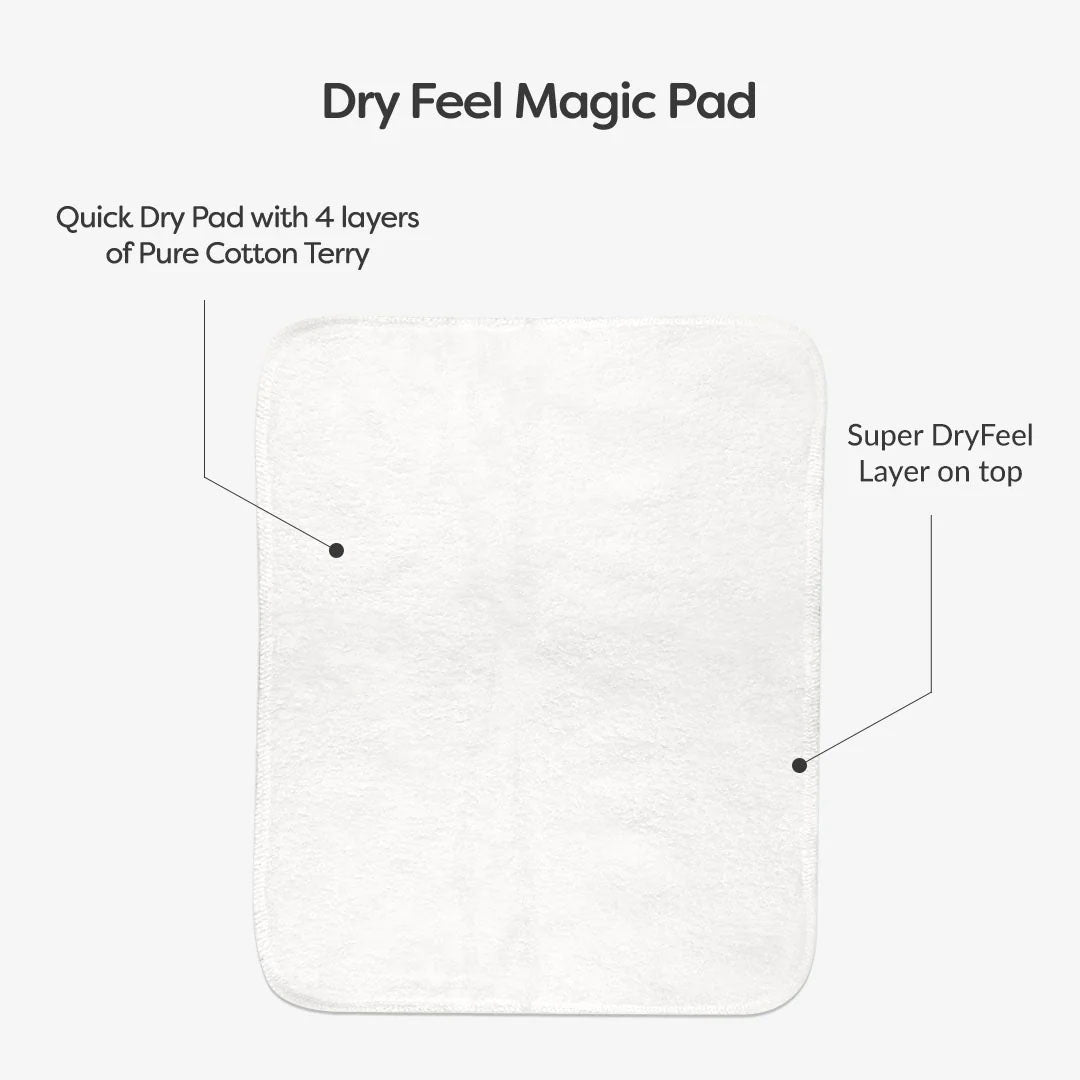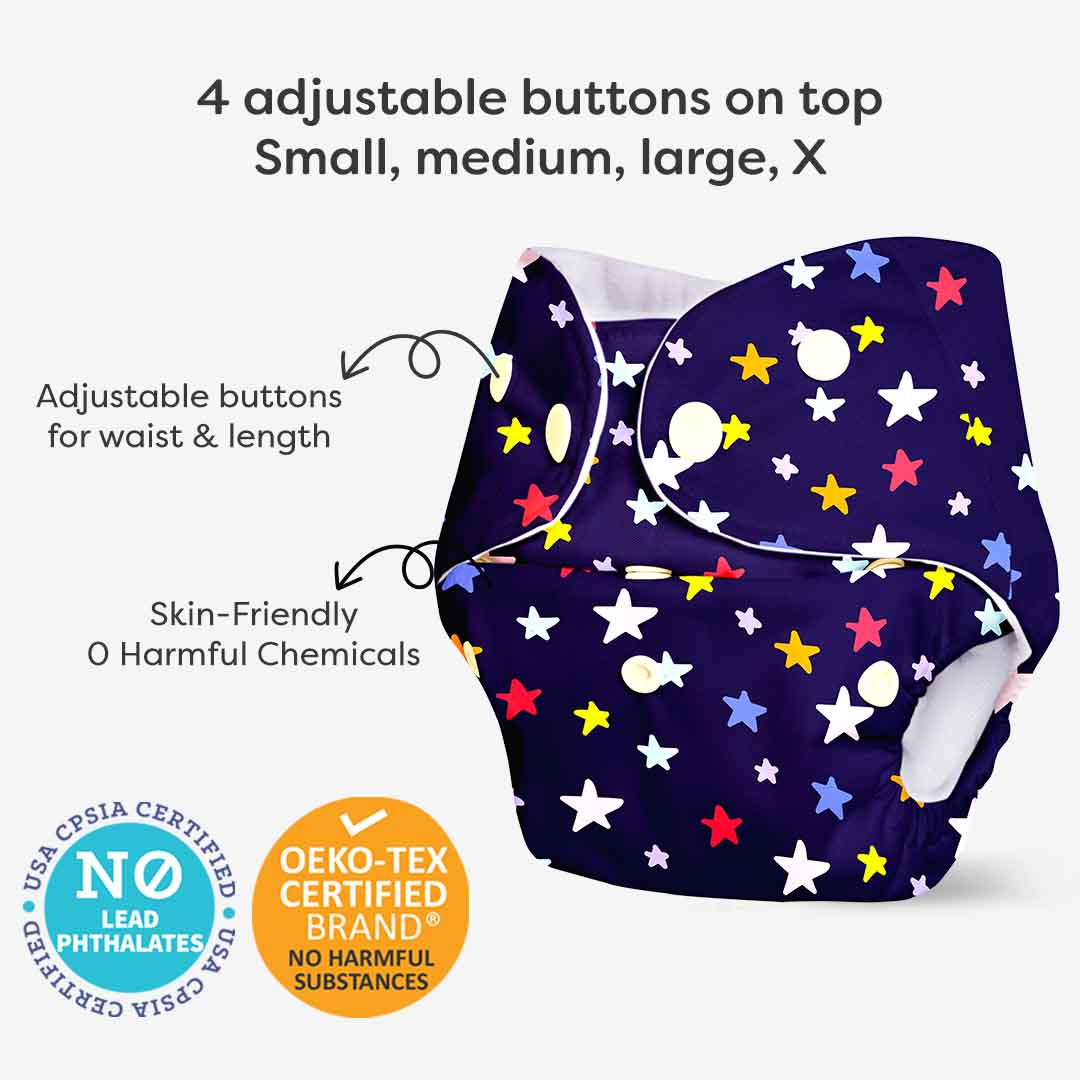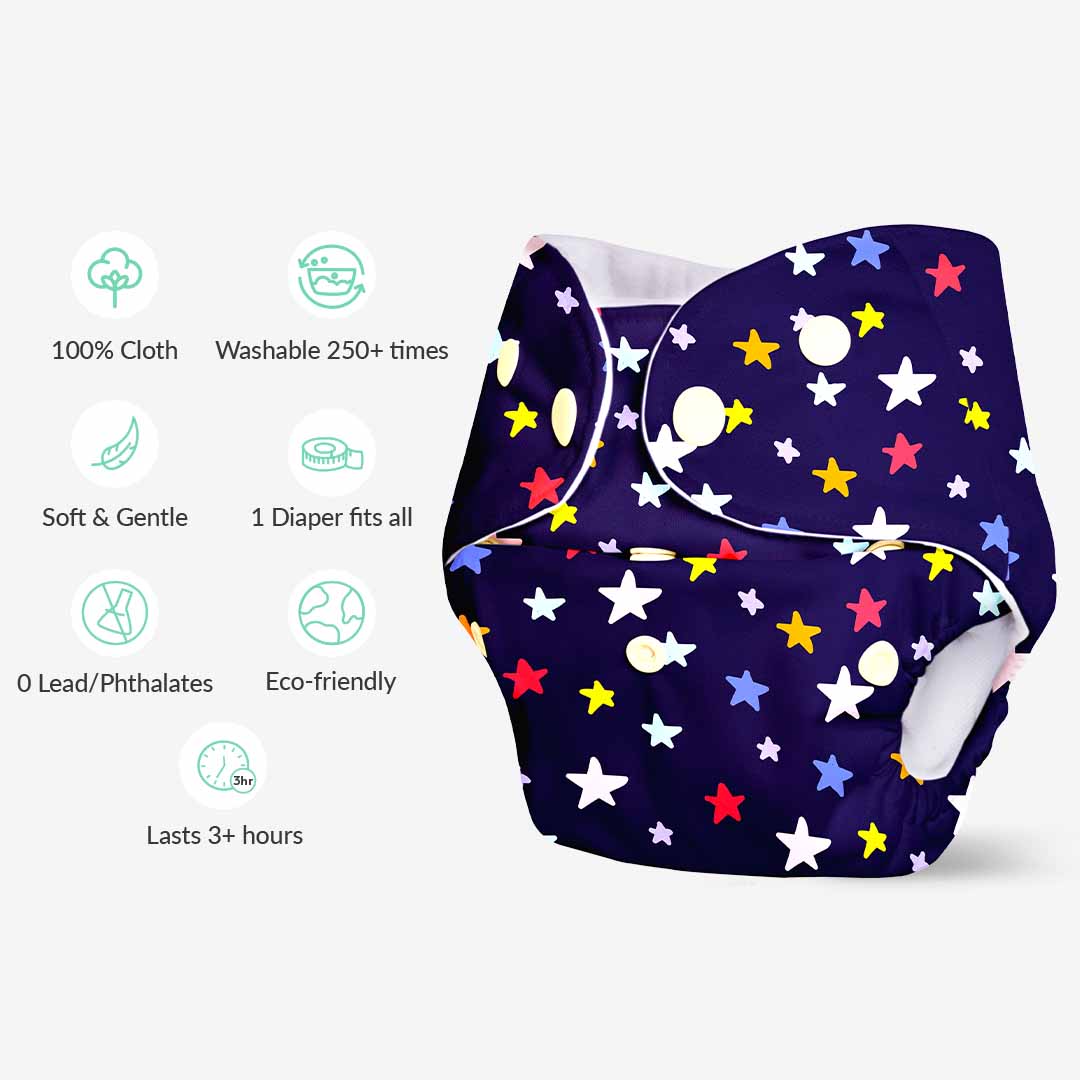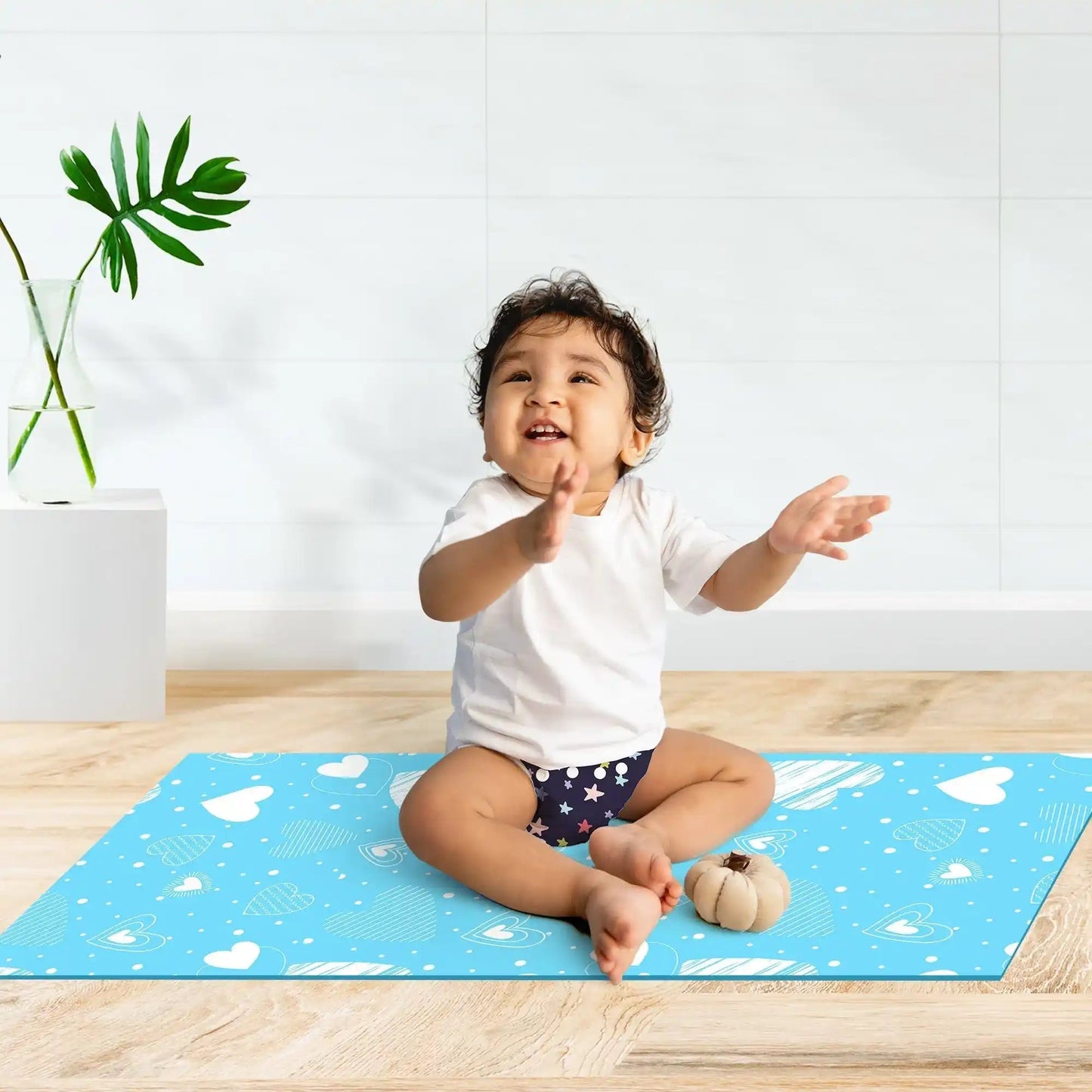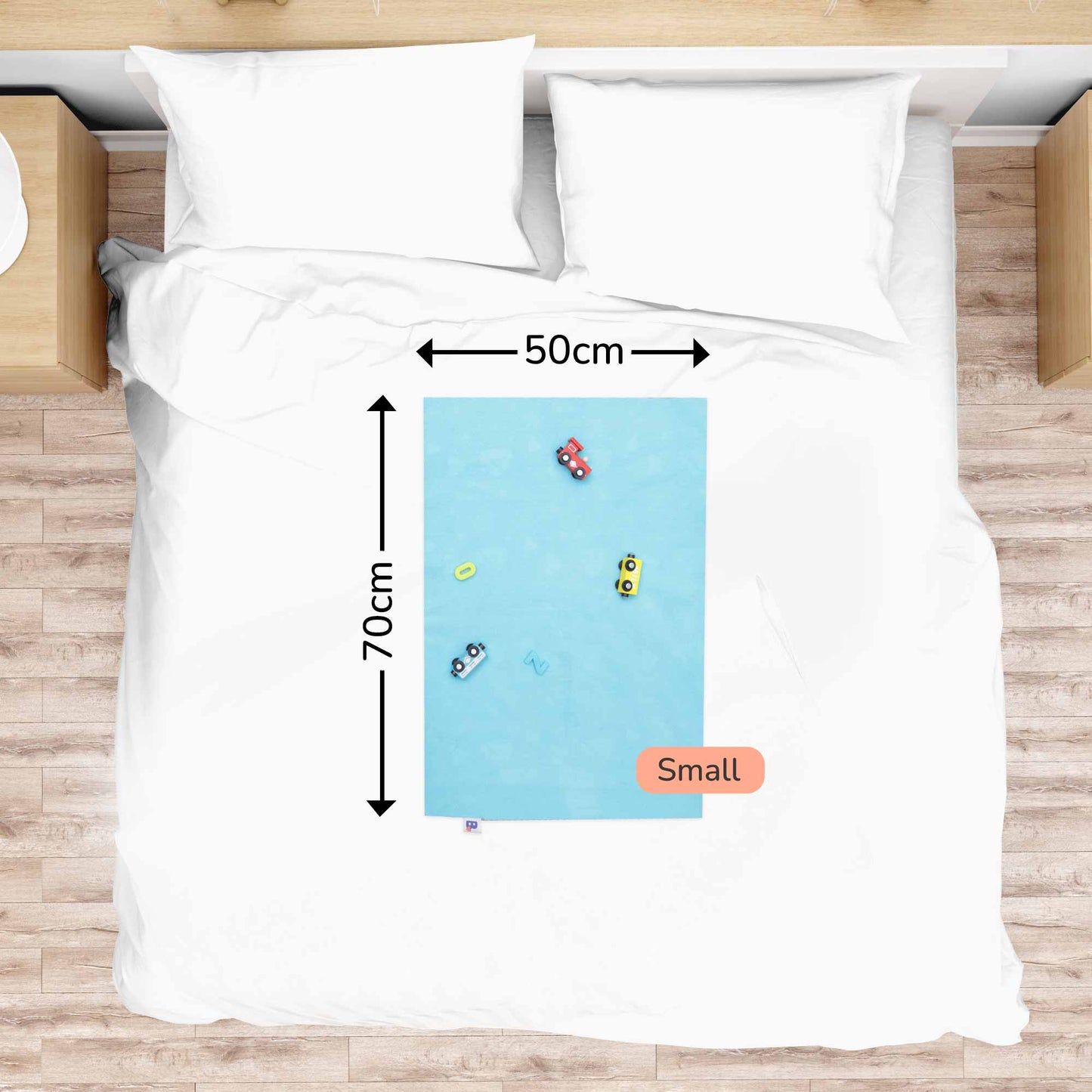 Product Descriptions
Contents
- 1 BASIC Cloth Diaper with Quick Dry Pad (Blue Star)
- 1 BASIC Quick Dry Mat - Small (Breezy Blue)
- 1 instruction booklet
Adjustable Diaper that fits from 3 months - 3 years (5kg - 17kg)
BASIC Diaper, a New & Improved version with EasySnap & Quick Dry UltraThin Pad
BASIC Cloth Diaper is now trimmer with a reduced number of snap buttons. Fits better, feels more comfortable. The Quick Dry UltraThin Pads are foldable style, 4 layered pads which can be attached to the cloth diaper. Its UltraThin Design is light for the baby, fits better and trimmer. It dries 2 times faster than other pads.
BASIC Quick Dry Mat is Extra Absorbent, Waterproof Bed & Floor Protector, and Play mat for babies.
It is made with superior Cotton Fleece fabric - the SuperDryFeel™ layer that absorbs the liquid 8.5x faster and keeps the baby.
Easily Washable & Reusable with InstaDry properties that make it suitable for all weather.
It is Super Soft & Non-Irritating on delicate skin + Lightweight, Sleek, and Breathable. So no worries about heating up and the baby getting sweaty. Just pure baby comfort for long hours.